Toyota Harrier 2003 - On Owners Manual (Two Volume Set)
Engine Model: 2AZ-FE, 1MZ-FE, 2AZ-FE, 2GR-FE
by JPNZ Staff
A$59.95
list: A$69.95 - save 14%
Outside Australia? Tax free price AUD$54.50 currency converter
Availability: Special order only (please ask) read more
Or call +61-2-8213-9373 to order by telephone
Quote order code 3000
email details of this product to a friend
description
Toyota Harrier 2003 - On Owners Manual is a translation of the original factory Japanese owners handbook supplied with the vehicle when new and suitable for Japanese specification vehicles only.

The Handbooks are translated from the original Japanese handbook into English, then the information is published into an easy-to-read English handbook with full illustrations.

Toyota Harrier 2003 - On Owners Manual covers the Toyota Harrier 2003 - On

Models Covered: MCU31W, MCU36W, MCU30W, MCU35W, ACU30W and ACU35W

Engines Covered: 2AZ-FE, 1MZ-FE, 2AZ-FE, 2GR-FE

Please Note: This is NOT a Workshop Manual.

DISCLAIMER
This Handbook is a translation of the original Japanese version, with some material removed and other material added to reflect driving conditions that are different to those of the country in which the vehicle was produced. Although every effort has been made to ensure the accuracy of the information in this manual, no such guarantee is given or implied by the publisher or retailer .
General information on Owner's Handbooks
Owner's handbooks are designed to aquaint you with the features of the vehicle.
They usually include driving tips, instruments and controls, in case of emergency, and basic maintenance requirements.
Owner's handbooks are not workshop manuals. They do not include information on how to repair or service the vehicle.
product details
Publisher:

JPNZ International

ISBN: 0869762612 (0-869-76261-2)
ISBN-13: 9780869762615 (978-0-869-76261-5)
Format: Softcover 2 Volumes
Date Published: 2007
shipping
Shipping: Our standard shipping rates apply read more
Within Australia there is a flat delivery charge of A$6.95 per order (any number of items).
categories
reviews and comments
The Computer Outpost does not endorse, recommend or sponsor any guest product reviews and comments.
As this is a family friendly page, The Computer Outpost reserves the right to remove reviews and comments that it considers to be offensive, derogatory or otherwise inappropriate. The Computer Outpost may also remove reviews and comments that it considers to be misleading or deceptive.
related products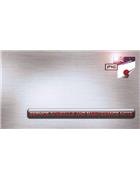 A$17.60
save 12%